Anne Kim
Los Angeles, CA
BFA Class of 2022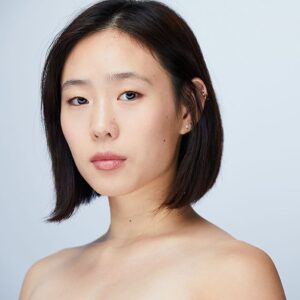 Email: annekimji@gmail.com
View Resume
Watch Performance Reel*
Anne Kim grew up in Koreatown, Los Angeles. She began dancing at a young age at the Marat Daukayev School of Ballet under the direction of Marat Daukayev and Hasmik Amirian. For eight years, Anne trained in classical ballet with a focus in Vaganova technique. In 2014, she transferred to the LA County High School for the Arts (LACHSA) where she was exposed to a broad range of dance styles and movement practices. At LACHSA, under the guidance of Wendy Lawson, Fiona Lummis and Don Martin, Anne was trained in modern with a focus in Horton technique, contemporary, classical ballet and neoclassical ballet. She also began exploring improvisation and composition with Juile Friedrich and Alexa Kershner, laying the foundation for an interest in choreography.
After graduating from LACHSA, Anne was accepted into the BFA program in dance at the Boston Conservatory at Berklee where she received a full tuition Conservatory Talent scholarship. Building off the experiences gained from the Boston Conservatory, Anne transferred into the USC Glorya Kaufman School of Dance in 2018. Since joining USC Kaufman, Anne has had the privilege of training and performing pieces by many renowned artists, including William Forsythe, Barak Marshall, Hope Boykin and Bret Easterling.
Anne is currently an MS candidate at the USC Leonard Davis School of Gerontology and will complete the program in the summer of 2022 along with her BFA in Dance. Outside of USC, Anne also works at the Koreatown Immigrant Workers Alliance, a nonprofit, as an organizer and has had the opportunity to participate in supporting several community programs. In the future, Anne hopes to combine her studies in Gerontology with Dance into an artistic practice that gives back to the community.
*This performance reel requires a password. Please contact Elliott Scher at elliotms@usc.edu for access.