Anne Kim
Los Angeles, CA
BFA Class of 2022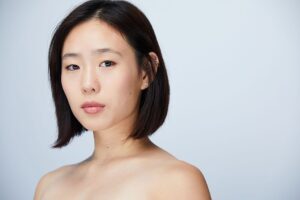 Where did you train?
I began my training at the Marat Daukayev School of Ballet under the direction of Marat Daukayev and Hasmik Amirian. I attended the LA County High school for the Arts where I was introduced to and furthered my training in different genres of dance. After graduating from LACHSA, I studied at the Boston Conservatory at Berklee for two years.
What inspires you?
I am inspired by my experiences both positive and negative. Examples include trips I have taken, my surroundings, personal experiences, movies, music, current issues in the US or around the world that matter to me and more. Learning from my classmates is also a constant source of inspiration and new ideas.
Describe yourself in three words.
Bubbly. Determined. Intuitive.
Tell us a fun fact about you.
I'm allergic to all kinds of sunscreen.
What does it mean to be a part of USC Kaufman?
Being a part of USC Kaufman means I get to learn from the most influential movement innovators in Los Angeles. I will be guided by world-renowned leaders and influenced by my talented peers. It means I will be constantly exposed to new information and ideas. As a part of USC Kaufman, I will be given the opportunity to share and celebrate movement with different communities, starting with my home, Los Angeles.