Anthony Picarello (he/him)
Sterling, MA
BFA Class of 2027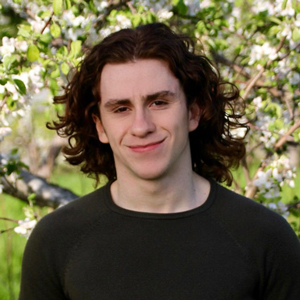 Where did you train?
I trained at Elite Academy of Dance in Shrewsbury, Massachusetts. 
What inspires you?
I am always inspired by people and the surrounding dance community. We all share a love for dance and the arts, but what inspires me within this art form is watching every individual person develop their own artistic voice and feed off of the positive and supportive energy. This inspires me to explore and develop my own new artistic perspective and push myself to grow and find my own voice. 
Describe yourself in three words.
Empathetic. Passionate. Hardworking.
Tell us a fun fact about you.
I played young Charlie in the Broadway National Tour of Kinky Boots from 2014-2016!
What does it mean to be a part of USC Kaufman?
To be a part of USC Kaufman is to be involved in an institution that's committed to training strong and well-rounded dancers but also well-rounded and respectful people to be the hopeful future of the dance industry. I am so honored and grateful to be a part of the Kaufman family and be surrounded by so many kind, talented, and diverse individuals with different perspectives and backgrounds whom it's a privilege to be inspired by every day.