Anthony Tette (he/him)
Spencerport, NY
BFA Class of 2022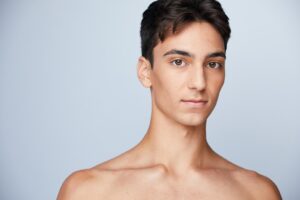 Where did you train?
I started dancing when I was five years old in Rochester, New York at Dance Dimensions by Susan. When I was 15, I joined LIV Competitive Travel Team in Buffalo, New York. Two years later, I moved to Scottsdale, Arizona to train at Master Ballet Academy.
What inspires you?
I am inspired by people who are truly passionate about their calling and work non-stop to grow and expand their knowledge and to be the best they can absolutely be.
Describe yourself in three words.
Motivated. Optimistic. Passionate.
Tell us a fun fact about you.
I love elephants and have a cute little collection back home!
What does it mean to be a part of USC Kaufman?
It means so much to be able to join the Kaufman family. For about two years now, being accepted into USC has been a goal and dream of mine that I have been working so hard to achieve. I am so excited to work with and dance alongside such creative and beautiful dancers.