Arjun Kochhar (he/him)
New Delhi, India
BFA Class of 2025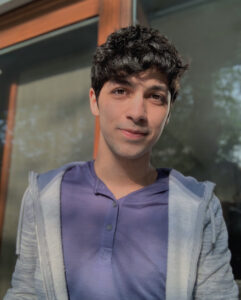 Where did you train?
For the last 11 years, I have received my primary dance training at The Danceworx Performing Arts Academy (TDX) in India. At the age of 13, I joined its Student Repertory Company, where I later functioned as a senior member, performing as both a soloist as well as a duettist.
What inspires you?
I am inspired by the infiniteness of human talent, the qualities that make us all unique and the individual pursuit to harness our abilities and flourish.
Describe yourself in three words.
Art. Artist. Artistic.
Tell us a fun fact about you.
I was almost named Edward at birth!
What does it mean to be a part of USC Kaufman?
To be a part of USC Kaufman means having the privilege to give yourself into its magic. It signifies embarking on a journey with a newfound family that will transform you into the best version of the person you hope to be. USC Kaufman does not fit us into a mould, rather builds the mould around who we are.