Arjun Kochhar (he/him)
New Delhi, India
BFA Class of 2025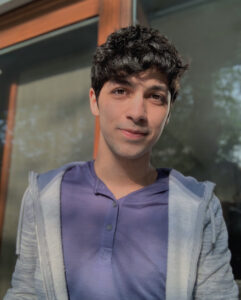 Where did you train?
For the last 11 years, I have been training at The Danceworx Performing Arts Academy (TDX) in India. At the age of 13, I joined the Student Repertory Company, where I later functioned as a senior member, performing as a soloist and duettist.
What inspires you?
I am inspired by the infiniteness of human talent, the qualities that make us all unique and our individual pursuit of happiness.
Describe yourself in three words.
Art. Artist. Artistic.
Tell us a fun fact about you.
I was almost named Edward!
What does it mean to be a part of USC Kaufman?
To be a part of USC Kaufman means having the privilege to give yourself into its magic. It signifies embarking on a journey with a new family that will transform you into the best version of the person you hope to be. USC Kaufman does not fit us into a mold, rather builds the mold around who we are.