Ashton Benn
Irving, TX
BFA Class of 2024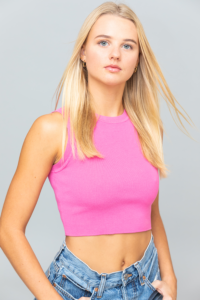 Where did you train?
Booker T. Washington High School for the Performing and Visual Arts and KJ Dance.
What inspires you?
I am inspired by passionate people who are sincere, eager, and diligent. These dedicated individuals give me and the rest of the world hope for a bright and compassionate future as they keep us all striving to be the best versions of ourselves.
Describe yourself in three words.
Ambitious. Analytical. Intuitive.
Tell us a fun fact about you.
I am obsessed with the Myers Briggs Personality Type Indicator, and I am an INTJ!
What does it mean to be a part of USC Kaufman?
USC Kaufman is full of special individuals, all of whom are connected by an internal drive to change the world. We exist uniquely together and are undefinable as artists, but nevertheless beautiful in every way. I am humbled to be a part of a program that honors original creativity and uses innovation to cultivate unparalleled artists.