Atticus Dobbie
New York, New York
BFA Class of 2024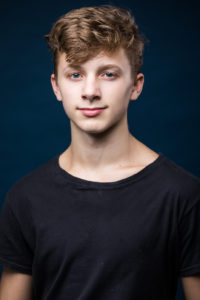 Where did you train?
I grew up training at my mother's dance studio, Downtown Dance Factory, in New York City. I went to LaGuardia High School of the Arts as a dance major, and was also a part of the MOVE|NYC| Young Professionals Program.
What inspires you?
I am inspired by the energy and drive of talented, passionate people. I am looking forward to being part of a community full of such people at USC Kaufman.
Describe yourself in three words.
Curious. Enthusiastic. Goofy.
Tell us a fun fact about you.
I sneeze when I eat chocolate.
What does it mean to be a part of USC Kaufman?
Being a part of USC Kaufman means the start of a new artistic journey, on which I will discover new influences and new ways of moving and expressing myself. I have no doubt that USC Kaufman, USC, and the city of Los Angeles will all feed my growth and mold me as a dancer and as a person.