Ava Cosentino
Plano, TX
BFA Class of 2022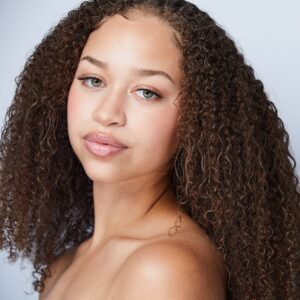 Email: Cosentino.ava@gmail.com
Instagram: @avarcosentino
View Resume
Watch Performance Reel*
Originally from Plano, Texas, Ava Cosentino began her dance training at the age of five in the Dallas/Fort Worth Metroplex. She found her first dance home at Prodigy Dance and Performing Arts Centre and continued her training at both Dance Industry Performing Arts and Booker T. Washington High School for the Performing and Visual Arts.
While training and performing at Booker T. Washington HSPVA, she had the honor of performing works by Kyle Abraham, Ida Saki, Phil Orsano, and more. Ava is completing her BFA in Dance and is a USC Kaufman Artistic Commitment Scholarship recipient, as well as a two-time USC Academic Achievement Award recipient. She has taught pre-professional dancers of all ages at several studios/schools in the Dallas/Fort Worth area in styles including contemporary, improvisation, hip hop, and jazz.
Due to her interest in exploring ways in which dance can be promoted at the same societal level as sport, she is pursuing a minor in Sports Media Studies at the USC Annenberg School for Communication and Journalism. She aspires to work in the commercial dance realm alongside pursuing professional projects in her aforementioned interests.
*This performance reel requires a password. Please contact Elliott Scher at elliotms@usc.edu for access.