Ava Cosentino
Plano, TX
BFA Class of 2022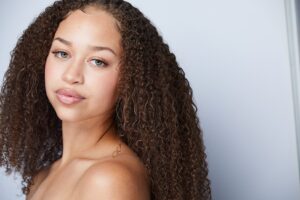 Where did you train?
I trained at both, Booker T. Washington High School for the Performing and Visual Arts and Dance Industry Performing Arts Center.
What inspires you?
The thing that inspires me most are all of the experiences I've had, thus far in my life, that have shaped me into the person and artist I am today. In addition, I find copious amounts of inspiration in people that put their full passion into what they do, not only dance, but truly anything.
Describe yourself in three words.
Curious. Passionate. Optimistic.
Tell us a fun fact about you.
I've worked as a Professional Custom Framer for over two years.
What does it mean to be a part of USC Kaufman?
Being a part of USC Kaufman means that I know I'll be training amongst many of the most talented dancers of my generation and under professors and artists that have had their own abundant performance and choreographic careers. It means that I have been given the most amazing opportunity: to join a family in which I have looked up to for years, and for that, I am forever grateful.