Ava La France (she/her)
Los Gatos, CA
BFA Class of 2027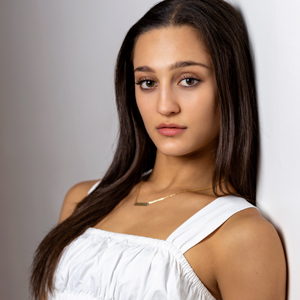 Where did you train?
I started dancing at Dance Attack Los Gatos when I was two years old and was exposed to a variety of dance styles. I moved to Nor Cal Dance Arts in high school, where I furthered my training and deepened my passion for dance. 
What inspires you?
I am largely inspired by my peers because they bring so much joy to dance, as well as nature, music, embodying emotions, and a personal desire to impact others through movement and performance. 
Describe yourself in three words.
Dedicated. Genuine. Thoughtful. 
Tell us a fun fact about you.
I fractured my nose at the Kaufman callback!
What does it mean to be a part of USC Kaufman?
Being a part of USC Kaufman is the most fulfilling thing that has happened to me. It means dancing alongside and learning from the most talented artists who share the same passion and determination to move, grow, and make a difference in the world. I am incredibly excited for all to come.