Bella Allen
Gardena, CA
BFA Class of 2022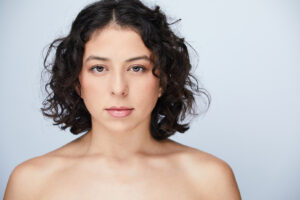 Where did you train?
I began training at Hermosa School of Dance and Music, where I met my mentor Jessie Riley. She founded a pre-professional company, Westside Dance Project, based at the Dmitri Kulev Classical Ballet Academy. I joined the company in 2012 and continued to be a member throughout high school, training in contemporary and ballet to prepare for a concert career in dance. Additionally, I attended the Orange County School of the Arts from eighth to twelfth grade where I gained my commercial dance training under the direction of Jim Kolb.
What inspires you?
People are the greatest inspiration to me. Their personalities, facial expressions, and above all, their choices. My favorite thing to do while improvising is to notice the choices of others around me and to let my movement be affected by their choices.
Describe yourself in three words.
Introspective. Eccentric. Persistent.
Tell us a fun fact about you.
My hands are always sweaty.
What does it mean to be a part of USC Kaufman?
It means innovation. The Kaufman curriculum is versatile and includes so many different styles and techniques, and this not only prepares the students with the tools to approach their movement from new perspectives but also exposes them early on to the infinite possibilities of what dance can be. There is no limit and there are no boundaries to movement at Kaufman.