Bella Allen
Gardena, CA
BFA Class of 2022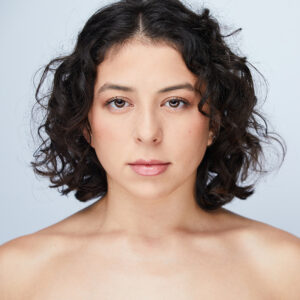 Email: bellallen31@gmail.com
Instagram: @ballaydancer
View Resume
Watch Performance Reel*
Bella Allen is an artist invested in work that actively engages communities in dance practices. Her training has always been motivated by a joy for movement and that continues to drive the work she does which aims to share the healing nature of movement with others. While at USC Kaufman, Bella has had the opportunity to learn from and work with incredible artists across different disciplines including Jermaine Spivey, Barak Marshall, Peter Chu and her peers. In her time at USC, she has also studied other disciplines and is especially interested in the intersectionality of occupational science and dance.
This interest led Bella to organize "Dance As Radical Self-Care," an event in collaboration with USC Kaufman and USC Chan Division of Occupational Science and Occupational Therapy schools presented by USC Visions & Voices as a part of their 2021-2022 event season. Open to the university and public, "Dance as Radical Self-Care" was an event focused on facilitating conversations about movement's impact on our well-being as individuals and members of communities. Participants were able to take workshops from USC Kaufman faculty Bret Easterling and d. Sabela grimes, share their experiences with dance, and connect with each other while dancing to live music. Bella will continue to research and share the wellness benefits of engaging in dance practices individually and communally throughout her career. She plans to expand "Dance As Radical Self-Care" into a larger project eventually and hopes to pursue a performance career with a company or show that creates interactive and memorable experiences for its audiences.
*This performance reel requires a password. Please contact Elliott Scher at elliotms@usc.edu for access.