Benjamin Jones (he/him)
Albuquerque, NM
BFA Class of 2027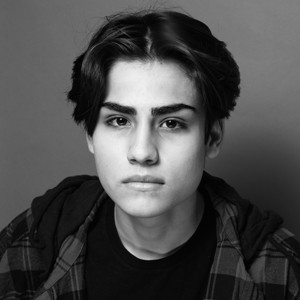 Where did you train?
I received my training from Sandra's School of Dance, as well as the Public Academy for Performing Arts located in Albuquerque, New Mexico, where I also attended middle school and high school.
What inspires you?
I'm inspired by artists who lead with an open heart and can be comfortable in their vulnerability. When an artist can be so in touch with their humanity and treats others with compassion on top of being talented, It inspires me to push myself as not only an artist but as a human as well.
Describe yourself in three words.
Adventurous. Lighthearted. Empathetic.
Tell us a fun fact about you.
I'm obsessed with dystopian films.
What does it mean to be a part of USC Kaufman?
To be a part of USC Kaufman means being a part of a community of driven, explorative individuals who push and empower each other to reach new levels. To belong to a group of people that make you feel valued and seen and simultaneously innovate and explore endless possibilities in dance.