Braylon Browner (he/him)
Killeen, TX
BFA Class of 2027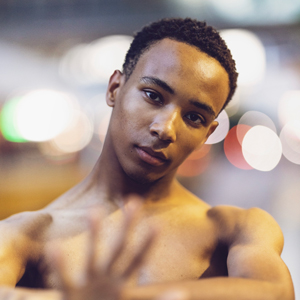 Where did you train?
I trained at Dance Works Plus in Killeen, Texas.
What inspires you?
I am inspired by the ability of dancers to offer such a unique art form to people in a world that seems to be art-malnourished.
Describe yourself in three words.
Passionate. Curious. Chill.
Tell us a fun fact about you.
Dolly Parton wiped the sweat off of my face, literally.
What does it mean to be a part of USC Kaufman?
Being a part of USC Kaufman means so much more than learning dance steps. It means sharing our passion for dance within such a tight-knit community; a community filled with the intention of pushing dance forward.