Brodie Wolf (he/him/his)
Livermore, CA
BFA Class of 2023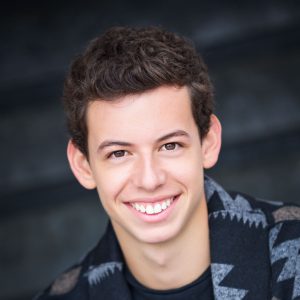 Where did you train?
I trained at my local studio called Tiffany's Dance Academy up until my sophomore year in high school. For my last two years in high school I trained at Nor Cal Dance Arts in San Jose. I've also trained at various summer programs and was a convention kid.
What inspires you?
I find inspiration in others. People who are incredibly passionate about what they love inspire me!
Describe yourself in three words.
Optimistic, reserved, team player.
Tell us a fun fact about you.
When I was younger I was Harry Potter for Halloween 6 years in a row.
What does it mean to be a part of USC Kaufman?
It means EVERYTHING. I'm so excited to be able to learn from the incredible faculty, as well as the current students. I couldn't be more thrilled to be a part of the Kaufman family for the next four years.