Bronwen Guy (she/her)
Westlake Village, CA
BFA Class of 2026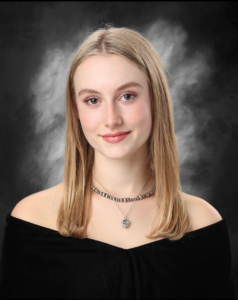 Where did you train?
I trained at California Dance Theatre and Pacific Festival Ballet Company.
What inspires you?
I am constantly inspired by nature with all of the cool phenomenon that make up life. I am moved whether it be by the diverse connections I make with people, creation of art, or simply by sticking my head out of the car window.
Describe yourself in three words.
Resilient, tenacious, sincere.
Tell us a fun fact about you.
When I was younger, I got my hand stuck in a bowling machine!
What does it mean to be a part of USC Kaufman?
Being a part of USC Kaufman means so much! I have this incredible privilege to explore a whole new world filled with unique artistry and creativity around so many talented people that I know I will be constantly inspired by. Not only will I be able to belong to a family, I will be able to push myself academically and physically with access to so many resources that will allow me to have a mind, body, and soul development. The opportunities are endless!