Cameron Cofrancesco (he/him/his)
West Chester, PA
BFA Class of 2022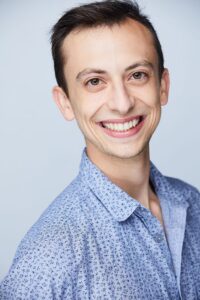 Where did you train?
The Rock School West for Dance Education in West Chester, Pennsylvania. I've trained there from the age of 11 to 17 in a wide range of styles.
What inspires you?
The idea that we all have a story to share and gifts to give, which also means that there is so much we can learn from each other.
Describe yourself in three words.
Happy. Awkward. Confused.
Tell us a fun fact about you.
I used to be a coach for a children's synchronized swimming team.
What does it mean to be a part of USC Kaufman?
To be a part of USC Kaufman means that I get to surround myself with a beautiful community of dancers that wants to impact and inspire the world just as much as I do!