Charizma Lawrence (she/her)
Atlanta, GA
BFA Class of 2023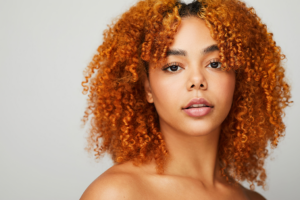 View Resume
Watch Performance Reel*
Charizma Lawrence grew up in Atlanta, Georgia, where she discovered her love of the performing arts at the age of eleven. She trained at Dancemakers of Atlanta in ballet, tap, jazz, contemporary, modern and hip-hop. She also pursued acting at Dekalb School of the Arts. This diverse training set the foundation for her unique movement style and fiery ambition. Charizma is currently pursuing her BFA in Dance with a Minor in Psychology at the University of Southern California. She has worked with notable choreographers such as Tessandra Chavez, Andrew Winghart and Chloe Arnold and has performed staged works by Jiří Kylián, Justin Peck and Ohad Naharin. She has also worked commercially with Debbie Allen and The Coca-Cola Company.
Charizma plans to pursue a dance career on Broadway, for television, and on film after graduation, and to integrate her dramatic arts skills to build an acting career. Her ever-evolving love for the arts has encouraged her to find ways to nurture other interests in tandem with her passion for dance, including entrepreneurship, health and arts administration.
Charizma hopes to return to higher education later in her career to pursue a Doctorate in Physical Therapy. In her first year at USC, she suffered an ACL injury that empowered her to get to know her body on a scientific level, birthing a love for physical therapy. Ultimately, by combining all of her skills, Charizma hopes to open a practice focused specifically on helping dancers return to their passion after injury.
*This performance reel requires a password. Please contact Elliott Scher at elliotms@usc.edu for access.