Chelsea Correa (she/her)
Old Bridge, NJ
BFA Class of 2025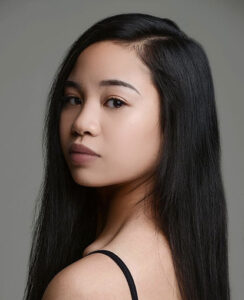 Where did you train?
Dance Stop Dance Education Center.
What inspires you?
I am inspired by experiences of my past and how I can learn from those experiences to propel my choices for the future, whether it be in dance or in daily occurrences. The people, dancers, memories, current events and energy that I have come in contact with in my life affect my aspirations and inspiration as a person and dancer.
Describe yourself in three words.
Resilient. Passionate. Open.
Tell us a fun fact about you.
I have torn my right ACL twice and sprained my left LCL once. I'm not really the best with knee things.
What does it mean to be a part of USC Kaufman?
From the moment I met other students attending USC Kaufman, I could tell that there was a deep sense of community. The education and family that makes up USC Kaufman are not only here to support you and give you a strong foundation, but to lift you up, question the unknown, appreciate your movement and propel you to be the best you can be as an artist and as a human being.