Christian Smith
Henderson, NV
BFA Class of 2022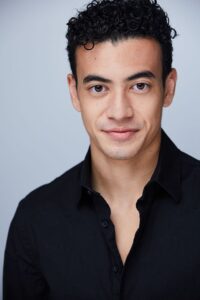 Where did you train?
I trained at a dance studio called The Rock Center for Dance and attended Las Vegas Academy of the Arts for Dance.
What inspires you?
Seeing others be able to do what I can't yet inspires me because it ignites the fire of determination to make what was not possible for me to accomplish before, possible now.
Describe yourself in three words.
Determined. Competitive. Humorous.
Tell us a fun fact about you.
I am absolutely obsessed with Black Panther the superhero and I saw the movie in theaters eight times before I bought it on DVD.
What does it mean to be a part of USC Kaufman?
It means that I am part of an amazing family of brilliant artists that help one another grow and expand each other's artistic horizons.