Ciara Billups
Denver, CO
BFA Class of 2022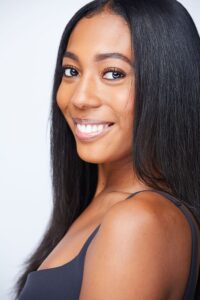 Where did you train?
I trained at Sweatshop Dance Academy in Denver, CO.
What inspires you?
My family inspires me so much. They have always been my biggest support system. With their unconditional love and support, I wouldn't be where I am today.
Describe yourself in three words.
Dedicated. Humble. Passionate.
Tell us a fun fact about you.
I love ice cream and can eat it every day.
What does it mean to be a part of USC Kaufman?
It means that I have been given an amazing opportunity to learn from such a great faculty and dance along side so many talented dancers. I'm extremely grateful and can't wait to contribute to the program.