Davon Farmer
Atlanta, GA
BFA Class of 2022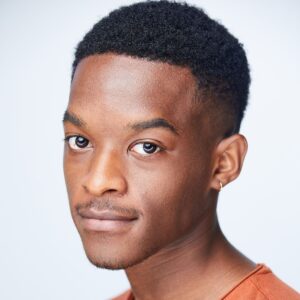 Email: davonfarmer@gmail.com
Instagram: @davonrashawn
View Resume
Watch Performance Reel*
Davon Rashawn Farmer, originally born in St. Louis Missouri, and raised in Atlanta, Georgia, has been exploring the intricacies of dance since he was a child. Dedicating his life to the arts, he attended CCCEPA Pebblebrook High School, a multidisciplinary performing arts high school in Atlanta. He has trained in acting, musical theatre, voice and dance, which led to an abundance of opportunities working professionally in the industry in musicals such as Hairspray, Mamma Mia, Tarzan and Into The Woods to name a few.
While attending the University of Southern California, and earning his BFA in Dance, he has studied hip-hop, ballet, contemporary, improvisation and more. He has had the opportunity to perform in works by choreographers William Forsythe, Bret Easterling, Moncell Durden, Barak Marshall and Jiří Kylián.
Davon is interested in the intersectionality between the combination of movement art and film. Not only does he want to pursue a career in the multitude of dance environments including choreography, concert dance and musical theatre, he would like to explore the innovation of these ideas of dance through the medium of short films and conceptual videos. He is heavily influenced by film and the exploration of the actor. He hopes to transpose a combination of all he has learned through his artistry in totality to innovate and create new mediums in the form of art.
*This performance reel requires a password. Please contact Elliott Scher at elliotms@usc.edu for access.