Diego Lopez (he/him)
Chihuahua, Mexico
BFA Class of 2024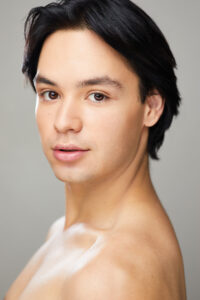 View Resume
Watch Performance Reel*
Diego Lopez, an artist from Mexico, embarked on his dance journey at the age of six at D'ansa Jazz Stage. Exposed to many styles, he expanded his interest in dance and decided to apply to college in the US. While pursuing his BFA in Dance at the USC Glorya Kaufman School of Dance, he was able to work closely with world-renowned choreographers such as Kyle Abraham, Dwight Rhoden, Bret Easterling, and Doug Varone, among others. This prestigious institution has allowed him to refine his skills, collaborate with top talents, and explore new choreographic concepts.
During his time at USC, Diego found a passion in fostering communities outside of Kaufman. He participated as the Artistic Director for USC's Hip-Hop Competitive Team Chaotic 3 and is the Founding Director of Kraze, USC's first K-Pop Choreographic and training team. In addition, Diego created the USC Dance Community (SCDC), a platform to provide Kaufman resources and foster community for all of the dance organizations at USC. 
After college, Diego aspires to go into commercial work, where he wants to explore all corners of the industry, such as film, television, modeling, touring as a dancer and more. In the future, Diego would love to dive into the K-Pop entertainment industry in the hopes of becoming a choreographer and artistic director. In addition, a defining aspect of Diego's journey is his commitment to empowering young Mexican dancers. He aspires to provide tools and resources for aspiring youth to pursue a higher education in dance.
*This performance reel requires a password. Please contact Elliott Scher at elliotms@usc.edu for access.