Eli Alford (he/him)
Birmingham, AL
BFA Class of 2022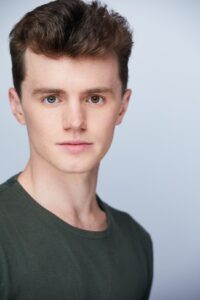 Where did you train?
I trained at the Alabama Ballet and Encore Performance Company.
What inspires you?
I am inspired by curiosity, the pursuit of knowledge and the endless possibilities that stem from them.
Describe yourself in three words.
Curious. Lively. Emotional.
Tell us a fun fact about you.
My eyes are two different colors.
What does it mean to be a part of USC Kaufman?
To be a part of USC Kaufman is to be a part of a community of talented individuals who are devoted to developing a comprehensive knowledge of dance so that they may become leaders in the industry.