Elise Monson (she/her)
Bountiful, UT
BFA Class of 2022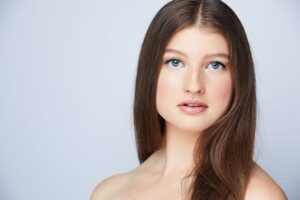 Where did you train?
I trained at Creative Arts Academy in Bountiful, Utah.
What inspires you?
People. I am inspired by people who do what they love, by people who are passionate and driven, and by people who are selfless and generous to others.
Describe yourself in three words.
Inquisitive. Open. Interested.
Tell us a fun fact about you.
I had amblyopia when I was a kid so I had to wear an eye patch to school.
What does it mean to be a part of USC Kaufman?
Through the audition process, I learned that the BFA program at USC Kaufman is geared towards creating innovators and artists who aren't afraid to ask questions and push boundaries. Being able to spend the next four years in this type of environment is inspiring and humbling.