Ellery Donlon (she/her)
Chandler, AZ
BFA Class of 2027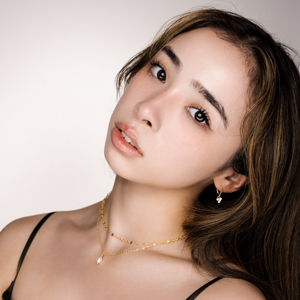 Where did you train?
I trained at a competition studio in Chandler, Arizona for 11 years before moving to Arizona School for the Arts for high school. There, I trained with my school's partner program, Ballet Arizona, for four years in both ballet and contemporary tracks. I also received training at intensives along with my studio training, some of which include the Zeitgeist Dance Theater, Alvin Ailey, Alonzo King Lines, Chuthis, and Hubbard Street pre-professional summer intensives. 
What inspires you?
I am most inspired by everyday occurrences. From nature to human interactions to literature and visual art, I am inspired by raw and natural forms of expression. Overall, I feel fulfilled by taking time to acknowledge and appreciate aspects of the world on both a big and small scale—all the interesting, strange, and vibrant, I love it all!
Describe yourself in three words.
Curious. Kind. Thoughtful.
Tell us a fun fact about you.
One fun fact about me is that I absolutely love the rain and believe it is a sign of extra good luck.
What does it mean to be a part of USC Kaufman?
To be part of USC Kaufman means to be a part of a beautiful community that is supportive of diverse interests and backgrounds. It is where people get to be authentically passionate about themselves as humans and as artists, backed by incredibly intelligent and compassionate individuals that encourage an environment where everyone can express themselves and grow together.