Emily Carr
Springfield, NJ
BFA Class of 2022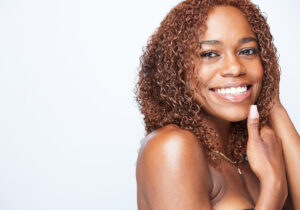 Email: camilleemily00@gmail.com
Instagram: @emi.the.dancer
View Resume
Watch Performance Reel*
Emily Camille Carr is a born and raised Jersey girl who aspires to be nothing less than phenomenal. Emily is an educated, empathetic and driven hybrid artist. With dance being her foundation since age two, she has spent several years exploring not only the craft, but also its discipline and how it can be applied to her surrounding world.
From being a Child Star of Tomorrow for the Apollo Theater to filming on set with FOX TV for "So You Think You Can Dance" Season 15 to being crowned Miss Dance of the United States and more, Emily has been able to gain all kinds of experience from the many humbling opportunities she has received within the dance/entertainment industry. As she currently works to achieve her BFA in Dance at the USC Glorya Kaufman School of Dance, she plans to continue to build her artistic resume and explore her artistry through deep thinking, experience and networking.
During the pandemic, Emily allowed herself to navigate other interests beyond dance. She began to find parallels between the anthropology and psychology of dance and healthcare. Blessed to have a professional dance career as a hybrid artist in both the concert and commercial field, as well as to have opportunities to choreograph and teach master classes, Emily has also been able to find just as much success in the professional medical and healthcare fields. She found herself being just as passionate in this field as she is in dance because there truly is an art to medicine. It is not just the Hippocratic Oath to her. Emily is a certified caregiver for tertiary psychiatric patients and plans to also continue to build her medical resume with more credentials through providing service for people in need.
*This performance reel requires a password. Please contact Elliott Scher at elliotms@usc.edu for access.