Emily Fluker (she/her)
Dallas, TX
BFA Class of 2026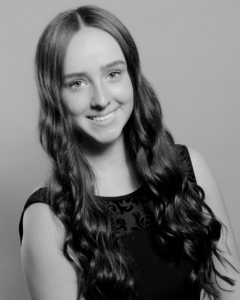 Where did you train?
I trained at Prodigy Dance and Performing Arts Centre and the Booker T. Washington High School for the Performing and Visual Arts.
What inspires you?
The thing that inspires me the most is witnessing people achieve something they have worked hard for. Knowing the amount of time and effort someone has dedicated to something they love and watching them succeed will never fail to encourage me that hard work and dedication doesn't go unnoticed.
Describe yourself in three words.
Diligent, Intuitive, Reliable.
Tell us a fun fact about you.
I have watched all 18 seasons of Grey's Anatomy.
What does it mean to be a part of USC Kaufman?
To be a part of USC Kaufman is to be a part of a family of artist within a rigorous university. USC Kaufman is a school that strategically cultivates artists to ensure that we will be creatively challenged and prepared for whatever we wish to pursue in the future. I am so excited to be surrounded by such an esteemed faculty and student body that will push me to become the best version of myself.