Emma Sutherland (she/her)
Frisco, TX
BFA Class of 2023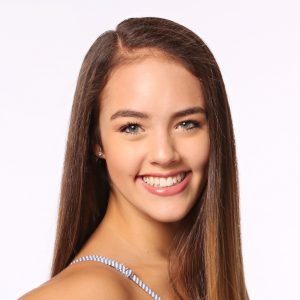 Where did you train?
During high school, I trained at Booker T. Washington High School for the Performing and Visual Arts and Dance Industry Performing Arts Center.
What inspires you?
I've found that I'm most inspired by artists who utilize their craft to push boundaries and create something unexpected and innovative. I'm also inspired by collaborative experiences that incorporate other artistic disciplines such as film, photography, visual arts, etc.
Describe yourself in three words.
Resilient, Disciplined, Authentic.
Tell us a fun fact about you.
I love the Olympics!
What does it mean to be a part of USC Kaufman?
I cannot believe that I get to be a part of this program and attend this school. For me, Kaufman symbolizes everything that I value as an artist and student. It is a strong foundational program that continually pushes boundaries, celebrates and hones various strengths and skill sets, and encourages diversity among its artists related to artistic and academic interests and professional aspirations. I'm confident Kaufman will more than adequately prepare me for a performance career and equip me with the tools to forge new career paths as an artist.