Findlay McConnell
Markham, Ontario, Canada
BFA Class of 2023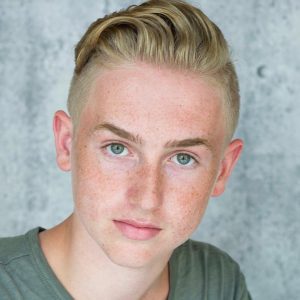 Where did you train?
Elite Danceworx.
What inspires you?
I'm inspired by how I am feeling in my life and the interactions I have with people.
Describe yourself in three words.
Funny, Outgoing, Charismatic.
Tell us a fun fact about you.
I am deathly afraid of birds… especially pigeons.
What does it mean to be a part of USC Kaufman?
I am extremely excited for the next four years of my life. Can't wait to create a second family with my classmates at USC Kaufman and be inspired by everyone.