Garris Munoz (he/him)
Tulsa, OK
BFA Class of 2027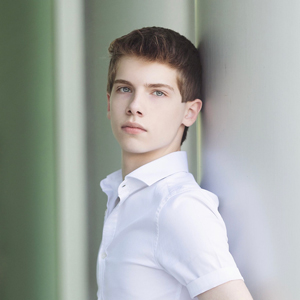 Where did you train?
I trained at South Tulsa Dance Company, among other intensives and workshops.
What inspires you?
I try to find inspiration in everyday life, but I find that much of my inspiration comes from my peers and mentors. More specifically, seeing different approaches and interpretations to varying works both excites me and pushes me to think ingeniously!
Describe yourself in three words.
Sarcastic. Spontaneous. Strong-willed.
Tell us a fun fact about you.
I am addicted to "spicy drinks" (EXTREMELY carbonated beverages).
What does it mean to be a part of USC Kaufman?
To be a part of USC Kaufman means individualism, passion, creativity, innovation, and desire, among thousands of other words I could use to describe such an extraordinary program. I have dreamed of this for years, and for it to be a reality not only feels surreal, but is also SUCH an honor.