Jainil Mehta (he/him/his)
BFA Class of 2021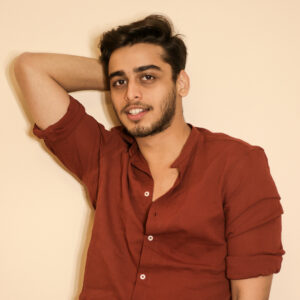 Email: jtmehta99@gmail.com
Instagram: @jainil_dreamtodance
View Resume
Watch Performance Reel*
"Build your dreams as they are not just fantasies; DREAM TO DANCE"
Originally from Mumbai, India, Jainil Mehta began his dance journey at the age of five, performing in his living room. Building short phrases with his house help at such an early age ignited a passion in him for dance composition, direction and performance.
Before moving to Los Angeles for college, he trained at Shiamak Davar International in Mumbai, India for 13 years. Jainil is now completing his Bachelor of Fine Arts in Dance, and has acquired a variety of skills including budgeting, accounting, entrepreneurship, stage lighting, tools for digital design, sound editing, motion picture cinematography and video editing, to name a few. He has learned and performed works by esteemed choreographers like William Forsythe, Jiří Kylián, Jodie Gates, Barak Marshall, Alejandro Cerrudo, Dwight Rhoden and Matthew Neenan.
Jainil's inner movement quality, expressions and love for storytelling come from his strong Indian roots and culture. He tries to bring his leadership, business and artistic capabilities together and has self-produced, choreographed and directed three productions in Mumbai. Jainil has choreographed for Big Wild's music video "6's to 9's" and Falguni Pathak's "Jode Rahejo Raaj." While also being a social media influencer, he has taught many dance classes online and in person across India as well as Pakistan, China, Singapore, United Kingdom, Europe, Australia and the United States to over 1000+ students.
Jainil wants to create the first-ever accredited higher education dance program in India through global exchange, interdisciplinary learning and partnerships. His goal is to give dancers, dance-makers and creators a chance to develop their own artistic choices and art making process, hence helping them create a unique identity and career for themselves. Jainil continues to grow and constantly pushes the bar of excellence with his strong focus and unparalleled passion.
*This performance reel requires a password. Please contact Elliott Scher at elliotms@usc.edu for access.