Jalen Scriven (he/him)
Columbia, SC
BFA Class of 2027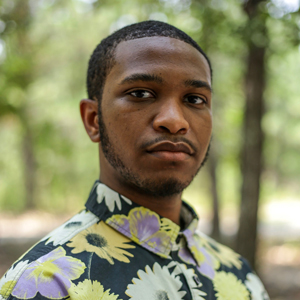 Where did you train?
I trained at Columbia City Jazz Conservatory in Columbia, South Carolina.
What inspires you?
I find inspiration in watching other dancers express themselves through their movement and the joy they exude while dancing.
Describe yourself in three words.
Passionate. Dedicated. Risk-taker. 
Tell us a fun fact about you.
I dislike the texture of the pages in a book and the way it feels against my bare hands. 
What does it mean to be a part of USC Kaufman?
Being a part of USC Kaufman is a dream come true! I'm thrilled to have the opportunity to explore different movement forms and further define my own unique voice through this versatility. I can't wait to connect with other students who share my passion for dance. I'm looking forward to learning from USC Kaufman's artistic faculty and being a part of a community that's committed to excellence in dance. I'm excited to see where this journey will take me.