Jasmine Robinson
Scottsdale, AZ
BFA Class of 2025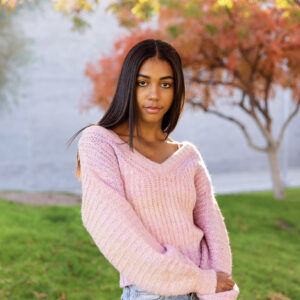 Where did you train?
Master Ballet Academy in Scottsdale, Arizona under the direction of Slawomir Wozniak.
What inspires you?
While my biggest inspiration and driving force in life is my mom, so many things inspire me! From my external environment, to the people I surround myself with, to the teachers and choreographers I have the privilege of working and growing with, I find inspiration everywhere.
Describe yourself in three words.
Imaginative. Empathetic. Dedicated.
Tell us a fun fact about you.
I love Hello Kitty and anything pink!
What does it mean to be a part of USC Kaufman?
It means the absolute world! It is incredibly rewarding to be a part of such a phenomenal dance program after years and years of hard work. To see everything you've dreamed of finally come to fruition is the most amazing thing. I could not be more grateful!