Jenna Meilman
Mount Kisco, NY
BFA Class of 2023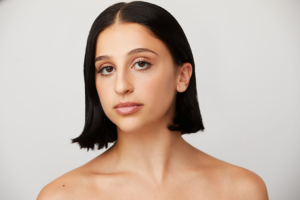 View Resume
Watch Performance Reel*
Jenna Meilman is a New York-based dancer, dance wellness researcher and mental health advocate. Her love of movement as informing a sense of self began in her hometown of Mount Kisco, NY, where she trained at Westchester Dance Academy. Along with sparking joy, dance became a tool of authentic connection and intuitive expression that flourished in her major studies in the Bachelor of Fine Arts program at the USC Glorya Kaufman School of Dance. She is also pursuing a Minor in Entrepreneurship.
At USC Kaufman, Jenna performed works by Jiří Kylián, Ohad Nahrain, Justin Peck, Bret Easterling, William Forsythe and Yin Yue, and worked with artists such as Jermaine Spivey, Fiona Lummis, Bruce McCormick and Jennifer Lott. Her interdisciplinary training, combined with her entrepreneurial studies, inspired Jenna to further investigate dance performance culture, allowing her to discover and advocate for the importance of a centered, mind-body connection.
After graduation, Jenna wants to continue her research into movement knowledge and artistic collaboration as a performer in a contemporary dance company. Her wish is to dive further into concert dance, as it embodies the art of sharing oneself and one's work as a vulnerable and intimate act holding immense power and social change. Longer range plans include developing health-promoting offerings to dance spaces through resources and education about mental and physical health to promote the longevity of the mover. Jenna intends to innovate the dancer's workspace with tools and resources to create a self-sustaining holistic practice that centers on the mental and physical health of the artist.
*This performance reel requires a password. Please contact Elliott Scher at elliotms@usc.edu for access.