Justice Wooden (he/him)
Charleston, SC
BFA Class of 2025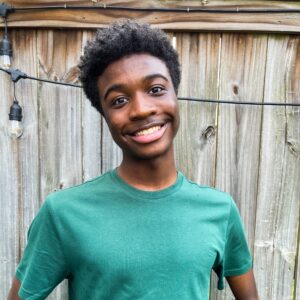 Where did you train?
I trained at Charleston Dance Center in Charleston, South Carolina in all styles. Also, I received a lot of my early ballet and modern training from the Robert Ivey Ballet Academy in Charleston, South Carolina.
What inspires you?
I find inspiration through my friends and family. Personally, I try to surround myself with creative and motivated people, and my friends and family embody that. Their optimism motivates and inspires me every day!
Describe yourself in three words.
Funny, ambitious, friendly.
Tell us a fun fact about you.
"Outer Banks" was filmed in my hometown!
What does it mean to be a part of USC Kaufman?
When I decided that I wanted to pursue a BFA in Dance, I knew that I wanted it to be at USC Kaufman. It's been a dream of mine to dance here with such amazing and talented artists at this program since freshman year, and I'm so grateful for this opportunity. I cant wait to see my artistic growth as a dancer and more importantly as a person.