Kaylin Williams
Newark, NJ
BFA Class of 2024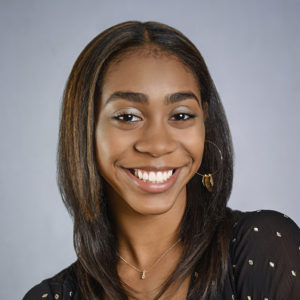 Where did you train?
I grew up dancing at the Maria Priadka School of Dance, but as my focus shifted to a career in dance, I moved to Harlem School of the Arts, where I trained under the guidance of Aubrey Lynch and Leyland Simmons.
What inspires you?
I'm inspired by art from different mediums, such as film, sculptures, and literature. I love the challenge of transferring ideas from one medium into another. In short, all artists inspire me!
Describe yourself in three words.
Learning. Eclectic. Antiracist.
Tell us a fun fact about you.
I played baseball on an all-boys team for five years!
What does it mean to be a part of USC Kaufman?
Being a part of USC Kaufman is like being part of a quilt. We have different pasts that inform our dancing, so when we come together, we make a reliable and unique community.