Leon Powell
Queens, NY
BFA Class of 2025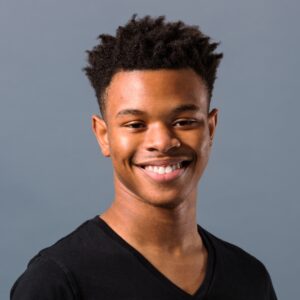 Where did you train?
I trained at LaGuardia Arts High School alongside the MOVE|NYC| Young Professionals Program and the French Academic of Ballet.
What inspires you?
My beautiful community of friends and family inspire me daily. They are an integral part of my life, and I am always in awe of them.
Describe yourself in three words.
Observant. Committed. Resourceful.
Tell us a fun fact about you.
I am Caribbean-American. My parents are from Jamaica.
What does it mean to be a part of USC Kaufman?
To be a part of USC Kaufman means sharing space with innovative and intellectual beings who will take initiative for their future as well as the future of dance.