Luke Csordas (he/him)
Zionsville, PA
BFA Class of 2022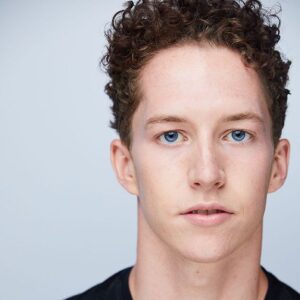 Email: csordasluke@gmail.com
Instagram: @luke.csordas
View Resume
Watch Performance Reel*
Luke Csordas is a curious and valorous dancer who is passionate about incorporating other artistic media into his work. Growing up outside of Allentown, Pennsylvania, Luke was drawn to dance due to its ability to tell stories and ignite joy. He continued his trajectory of exploring the art form by attending USC where he was granted a generous scholarship to train with role models such as William Forsythe, Jermaine Spivey, Bret Easterling, Jodie Gates, Barak Marshall, Hope Boykin, Micaela Taylor, Aszure Barton, Thomas McManus, Jackie Kopcsak, Saleemah E. Knight and more.
At USC, Luke focuses highly on ballet and finds its technique as a useful set of vocabulary to concentrate on his movement in a contemporary context. He also uses his time at USC Kaufman to dive into the practice of choreography where he thrives in spaces where he can discuss and debate the complexities of the art form. He is passionate about bettering his community, having served on the Student Advisory Board all four years of his undergraduate studies. Here, his responsibility has been to advocate for and represent his peers' concerns and needs.
While studying to receive his BFA in Dance, Luke also focuses on Cinematic Arts in his studies. Intersecting dance and media, Luke hopes to achieve his goals using cinematic storytelling in order to share, listen and encourage empathy through stories told by dancers. Through discovery and uncovering of his choreographic and movement ideas, Luke hopes to connect audiences with themselves as well as others by exhibiting life's naturally occurring narratives not often told through dance videography.
Luke's immediate dream is to dance in a contemporary/contemporary ballet company where he can continue to explore the complexities of movement through storytelling and complex compositional strategies while connecting with a large array of audiences.
*This performance reel requires a password. Please contact Elliott Scher at elliotms@usc.edu for access.