Luke Qualls
Austin, TX
BFA Class of 2022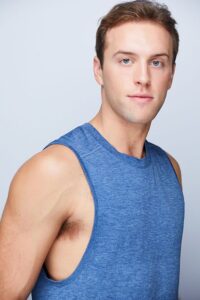 Where did you train?
I trained at Dance Institute in Austin, TX. After moving, I trained at Dance Industry and Booker T. Washington High School for the Performing and Visual Arts in Dallas, TX.
What inspires you?
I am inspired by music, hard work, and vulnerability. I am also inspired by my friends and family for always supporting me in my journey as a dancer.
Describe yourself in three words.
Outgoing. Genuine. Hungry.
Tell us a fun fact about you.
What you call a meal, I call a snack.
What does it mean to be a part of USC Kaufman?
Being a part of such a prestigious and well-rounded program is something that I will not take for granted. The amazing faculty and students will never fail to inspire, motivate, and move you. The program builds a bridge for young artists with networking, intense training, and much more. I can't wait to contribute to the new movement!