Luke Qualls
Austin, TX
BFA Class of 2022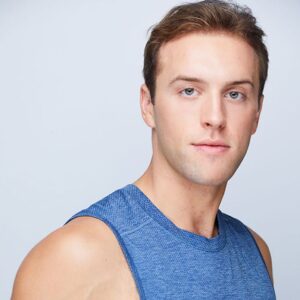 Email: loqualls@usc.edu
Instagram: @lukequalls
View Resume
Watch Performance Reel*
Luke Qualls is a hybrid dance artist originally from Austin, Texas, who was born to perform. His training in jazz, hip-hop, contemporary and ballet became a form of therapy and self-care. At Booker T. Washington High School for the Performing and Visual Arts in Dallas, Texas, Luke performed works by Peter Chu, Abby Zbikowski and Madison Hicks.
While pursuing his BFA in Dance at the USC Glorya Kaufman School of Dance, Luke has been fortunate enough to perform works by George Balanchine, William Forsythe, Jiří Kylián, Merce Cunningham, Paul Taylor, Barak Marshall and Bret Easterling among others. In addition to his intense training and dedication to the craft, Luke has found time to nurture his passion for health and fitness. He is obtaining certification in personal training and group fitness classes as he finishes his degree at USC Kaufman.
Luke is looking forward to the next chapter and aspires to build a career in New York City on Broadway where he can shine on stage and entertain audiences. He hopes to inspire others through physical movement, authentic storytelling and continuous artistic growth as he advances a professional career in dance.
*This performance reel requires a password. Please contact Elliott Scher at elliotms@usc.edu for access.