Marcel Cavaliere
New Orleans, LA
BFA Class of 2024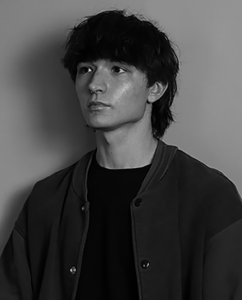 Where did you train?
I trained at a liberal arts high school called the New Orleans Center for Creative Arts where I was in the dance department for four years. I also trained and competed with my dance studio, Loren Fenerty's Dance Factory, for about seven years.
What inspires you?
I draw inspiration from my family/friends, all types of music, personal experiences and current world events.
Describe yourself in three words.
Adventurous. Creative. Open.
Tell us a fun fact about you.
I can eat about nine pounds of crawfish in one sitting (including the potatoes and the corn that comes with the batch).
What does it mean to be a part of USC Kaufman?
It means THE WORLD to be a part of this program and attend this university. From a student's perspective, USC Kaufman's program is not only innovative, it is also one of the most diverse dance programs out there. The support shown by the faculty, the counselors, and the students is unmatched. I'm always eager to learn and grow in an environment like the one here at USC Kaufman!