Mikaela Zarsky (she/her)
Edmonton, Alberta, Canada
BFA Class of 2027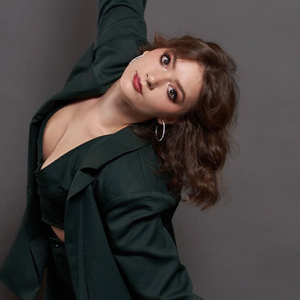 Where did you train?
I grew up dancing at a local studio called Dance Unlimited. To further my pre-professional training, I studied at the Alberta Ballet School Professional Division and with YYC Dance Project. Most recently, I attended the CLI Conservatory under the direction of Teddy Forance.
What inspires you?
I am truly inspired by everything. From the people I surround myself with and my mentors to traveling to music, so many things have influenced my creation, my perspective, my artistry, and my identity as a human. 
Describe yourself in three words.
The. Real. Deal.
Tell us a fun fact about you.
I grew up in various sports such as hockey, soccer, gymnastics, figure skating, and track and field. 
What does it mean to be a part of USC Kaufman?
It is truly one of the greatest gifts and honors. I am so grateful to have the opportunity to experience the USC Kaufman legacy of the most knowledgeable faculty and innovative artists firsthand. The cultivation of academic and artist excellence in such a welcoming community is so beautiful to be a part of in the pursuit of a well-rounded career.