Nicole Denney
San Clemente, California
BFA Class of 2024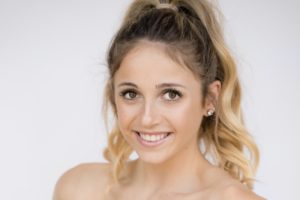 Where did you train?
I have trained at Dmitri Kulev Classical Ballet Academy since the age of three.
What inspires you?
I am greatly inspired by the dancers that I am surrounded with in the studio. Each artist is unique and able to bring different elements, keeping me curious and constantly eager to grow.
Describe yourself in three words.
Exuberant. Quick-witted. Passionate.
Tell us a fun fact about you.
I was a competitive swimmer and dreamed of being in the Olympics.
What does it mean to be a part of USC Kaufman?
Being a part of USC Kaufman means that I am finally able to step outside of my comfort zone and explore my full potential. Not only am I able to grow as an artist, but I am allowed to excel in academics and discover new pathways for myself in the future.