Nina Gumbs
Bowie, MD
BFA Class of 2022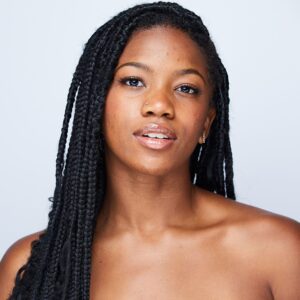 Where did you train?
I began my training at Spotlight Studio of Dance in Millersville, MD where I developed my appreciation for jazz and musicality. In my junior year of high school, I transferred to Ballet Conservatoire XIV in Ellicott City, MD where I furthered my ballet training under the direction of Hans Nelson and Donna Pidel.
What inspires you?
I find inspiration in people who don't consider themselves dancers. I love watching when they dance and connect with others through joy and music versus technique and counts. There is something so genuine and refreshing about people who do not think about the mechanics of dance.
Describe yourself in three words.
Caring. Funny. Perceptive.
Tell us a fun fact about you.
I have watched every episode of "Will & Grace," from the first episode in 1998 to the newest episode in 2018.
What does it mean to be a part of USC Kaufman?
To be a part of Kaufman is to be a part of history. It is unbelievable that we get to be in a program that is pushing the boundaries of dance and art as we know it. It is a blessing to be able to be in a space where I am not only going to grow as an artist, but as a human as well.