Paige Litle
Fresno, CA
BFA Class of 2024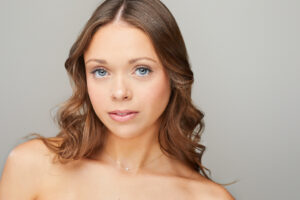 View Resume
Watch Performance Reel*
Originally from Fresno, California, Paige Litle began her dance training at The Dance Studio of Fresno under the directorship of Sue Sampson-Delena. Her studies ranged from classical ballet and modern dance to tap and commercial jazz, and she performed works by artists such as Mia Michaels, Al Blackstone, Ray Leeper, Peter Chu.  
Paige currently attends the University of Southern California Kaufman School of Dance, where she is earning her Bachelor of Fine Arts. During her four years at USC, Paige has delved deeply into concert, commercial, and theater dance, and has fallen in love with all three. Her performance experience includes works by artists such as Jiří Kylián, Caili Quan, Kyle Abraham, and Max Pham. Professionally, she has been cast in numerous Alexander23 and John Jigitz music videos, and toured with Break the Floor Productions under Ray Leeper, Dana Foglia, and Ronnie Todorowski. On top of her rigorous dance schedule, she takes voice lessons at the internationally recognized USC Thornton School of Music. 
Paige looks forward to the next chapter of her life, and aspires to establish her career in New York City, where she can immerse herself in the diverse world of dance on Broadway. Her lifelong quest is to discover the boundless potential of dance as a catalyst for societal uplift, and she persistently seeks technical mastery, artistic authenticity and the art of compelling storytelling. 
*This performance reel requires a password. Please contact Elliott Scher at elliotms@usc.edu for access.