Peiqi Liu (she/her)
Shenzhen, China
BFA Class of 2027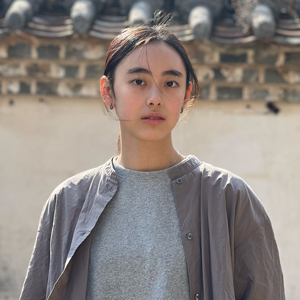 Where did you train?
I trained my street dance and popping skills at Wabble Streets Dance Crew. In the meantime, I'm one of the crew members in WS. I also trained at C-Ballet for ballet, ADZ Dance Studio for choreography, and I.N Dance Space for contemporary dance. They are all studios/teams in Shenzhen. Me and my friends/teammates went to battles and competitions constantly.
What inspires you?
I'm continuously inspired by nature—ocean, mountains, forests, fields, peach blossoms. Because I echo with the rawest forms of life, and I can let go of all the unnecessary concerns when nature is surrounding me, creating the most soothing vibe, and I always hold the highest respect for it.
I'm also inspired by the books I read and dances I watched, they either affected me emotionally or enlightened me in an abstract way. I don't aim to become others but to understand them, learn from them, and find myself. And I love the expressions of abstraction and complexity. They tell the connection of dance and reality.
As I grew older and experienced more with life, I believe I can now say that my everyday life also inspires me to a great extent. I learned to serve my physical and emotional needs, and express my true self in my daily dancing and practicing. All the love and inspirations that exists is because dance is my life.
Describe yourself in three words.
Committed. Thoughtful. Versatile.
Tell us a fun fact about you.
I'm obsessed with cinnamon rolls, taro, and bread, and I even named my cat Cinnamon (Sina). And for many years, my favorite song was Cinnamon Girl by Lana Del Rey. I guess I'm very loyal in that way.
What does it mean to be a part of USC Kaufman?
It means to be home. All of my passions in different areas of dance can be pursued and enhanced here, and I look forward to having endless opportunities to cooperate with other fabulous dancers and learn from the most thoughtful choreographers and teachers.
It means to be myself, to create, freely express my art, and to greet new friends and families who have the same passions and who will always support each other.