Quincy Wilson (she/her)
Birmingham, AL
BFA Class of 2027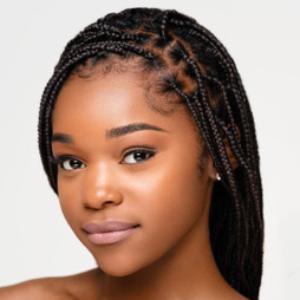 Where did you train?
I trained at Birmingham Dance Theatre as well as The Dance Artist Prep Program (TDAPrep).
What inspires you?
I am inspired by the way that so many people each with a different background, story, and culture can share the same passion and love for movement. I am fascinated with the concept of sonder and the belief that all of us live a life of complexion so profound, that each experience and circumstance feeds into the uniqueness that makes us who we are. It inspires me to know that no matter where we come from, dance can connect us and keep us grounded. 
Describe yourself in three words.
Passionate. Adaptable. Strategic. 
Tell us a fun fact about you.
I come from a family so big that I have over 100 cousins. Our reunions are the best!
What does it mean to be a part of USC Kaufman?
To be a part of USC Kaufman is to be a part of excellence.  The Kaufman community offers a space for students to reach their fullest potential artistically, academically and socially while feeding off of the positive energy of others.