Sam Fine (he/him)
Des Moines, IA
BFA Class of 2027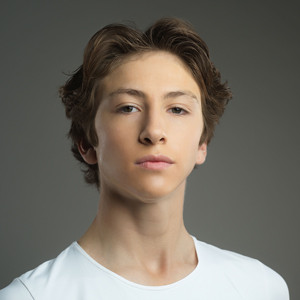 Where did you train?
I trained at Stars Dance Studio located in Miami, Florida.
What inspires you?
What inspires me most is my fellow dancers that I dance with. I love drawing inspiration from my amazing friends and their dancing.
Describe yourself in three words.
Driven. Optimistic. Funny.
Tell us a fun fact about you.
I have never missed an Iowa State Fair in my entire life.
What does it mean to be a part of USC Kaufman?
I am extremely grateful and honored to have been chosen to be a part of USC Kaufman. Being accepted into such a prestigious dance program is a dream come true for me. I can't wait to push my artistry to the next level at Kaufman and really find myself as a person and dancer while at USC Kaufman.