Samiyah Norris (she/her)
Baltimore, MD
BFA Class of 2027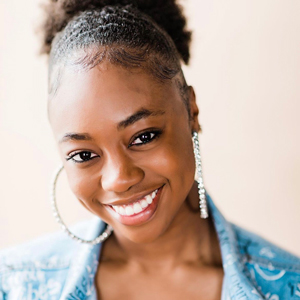 Where did you train?
I began my training at Mid Atlantic Center for the Performing Arts. I have most recently trained at E Street Dance Academy and Dance Conservatory of Maryland.
What inspires you?
I am inspired by my mom, my role models, and other artists.
Describe yourself in three words.
Ambitious. Determined. Expressive.
Tell us a fun fact about you.
Love and Basketball is my favorite movie!
What does it mean to be a part of USC Kaufman?
Being a part of USC Kaufman means having an amazing place to learn and grow for the next four years. I am very excited to be surrounded by so many great dancers!