Simone Peterson
Houston, TX
BFA Class of 2026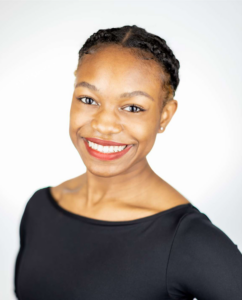 Where did you train?
I trained at Precision Dance Academy and The Kinder High School for the Performing and Visual Arts.
What inspires you?
My best friends Dani and Joyce inspire me the most. They're both incredible people and even better dancers. They push me to be a better dancer by simply dancing beside me. I can't wait to see what new inspirations come from my soon to be best friends at USC Kaufman!
Describe yourself in three words.
Kind, Curious, Fun.
Tell us a fun fact about you.
I have a major interest in philosophy, specifically in the area of Idealism.
What does it mean to be a part of USC Kaufman?
Being a part of USC Kaufman means a lot to me but most importantly it signifies new beginnings. I'm moving to a new place with new teachers and new classmates, so I'm excited to see where USC will take me.