Summer Vu (she/her)
Queen Creek, AZ
BFA Class of 2025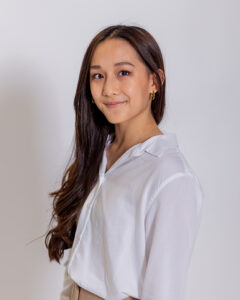 Where did you train?
I trained at Artistic Motion Dance in Queen Creek, Arizona.
What inspires you?
It's the simple things that inspire me. The facets of everyday life that we deem mundane. From the way a window is cracked open to the shadows on a wall, it's finding the extraordinary in the ordinary that never ceases to amaze me.
Describe yourself in three words.
Ambitious. Intuitive. Optimistic.
Tell us a fun fact about you.
I aspire to find the recipe for the world's best chocolate chip cookies.
What does it mean to be a part of USC Kaufman?
To be a part of USC Kaufman is to be a part of a community of artistic pioneers. It means to be surrounded by passionate and driven individuals who will not only help you grow as an artist, but as a human being as well.