Syera Plitt
Sparta, NJ
BFA Class of 2023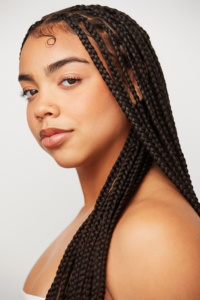 View Resume
Watch Performance Reel*
Syera Syntyché Plitt is an artist, professional dancer and creator. Her dance journey began thirteen years ago at a small studio in Teaneck, NJ, to which she commuted from her hometown of Brooklyn, NY. From there, she began to dance competitively at Dance World Academy in Passaic, NJ, where she trained and competed for nine years. She then moved to the Dance Academy of North Jersey, where for two years she began to explore self choreography and creation. She is currently a senior at the University of Southern California Glorya Kaufman School of Dance working towards a BFA in Dance with a completed Minor in Business Entrepreneurship. Syera has also already danced professionally for music videos and live performances. Most recently, she danced for a popular hip-hop artist's European summer tour.
Alongside her growing dance career, Syera is also interested in continuing her current social media endeavors. During the 2020 quarantine, she garnered a prominent following on social media platforms for her dance and lifestyle videos. Through this, she has become well-versed in self branding, marketing, product promotion, modeling, photography, videography and video editing. As she has always had a passion for singing, most recently she has been pursuing musical endeavors. Syera hopes to pursue a career as an artist, while continuing to dance backup for big artists and create social media content.
*This performance reel requires a password. Please contact Elliott Scher at elliotms@usc.edu for access.