Timmy Blankenship
Boulder, CO
BFA Class of 2023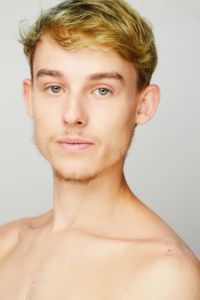 View Resume
Watch Performance Reel*
Watch Choreo Reel*
Timmy Blankenship has worked as a national freelance choreographer and dancer during his time at the USC Glorya Kaufman School of Dance. Under the guidance of Saleemah E. Knight, Timmy conducted a research project where he served as a resident teacher and choreographer for Project 21 and Dance Precisions. His choreography helped win Dance Town Contemporary Studio of the Year. He also received two Best Performance awards for his choreography in 2021. In July, 2021, he premiered his first hour-length evening show, No Weapon Formed Against Me Shall Prosper, in Miami, Florida. He desires to transcend his lived experiences into raw, aggressive pieces of art, incorporating physicality and athleticism. He hopes to choreograph for a Marvel movie or Cirque Du Soleil show one day.
During his time at USC Kaufman, Timmy has been mentored by Patrick Corbin and Bonnie Homsley and has trained under Fiona Lummis, Jodie Gates, Bret Easterling, Bruce McCormick and Thomas McManus. He has also performed repertory by Wil- liam Forsythe, Jiří Kylián, Yin Yue, Dani Rowe and Merce Cunningham. Timmy has taken many classes at the USC Thornton School of Music to further enhance his connection to sound and music. At USC Kaufman, he is pursuing a curriculum that allows him to combine performance, choreography and music. Timmy hopes to perform and choreograph pro- fessionally in a contemporary ballet company upon graduation. He would also like to continue teaching, choreographing and cultivating relationships with the next generation of artists.
*This performance reel requires a password. Please contact Elliott Scher at elliotms@usc.edu for access.